Four Pointes Center for Successful Aging
COVID-19 Hours: Monday through Thursday from 9:00 AM - 2:00 PM
Due to the recent increase in COVID-19 cases within our community, Four Pointes has suspended all Wellness Center activities until further notice.
This was an extremely difficult decision for our team to make, however we feel that the health and safety of our team and members takes precedence at this time.
The Wellness Center will continue to be open for essential services ONLY Monday – Thursday from 9:00am – 3:00pm.
Essential Services includes:
– AgeWell To-Go Meals
– Durable Medical Equipment Rentals
– Medical Rides
– Legal Aid
– Beltone Hearing Checks
– MMAP Counseling
– Unmet Needs & Options Counseling
If you would like to schedule an appointment, reserve an AgeWell meal, or need to rent a DME item please call us at (616) 842-9210.
We appreciate your understanding. Stay Safe. Stay Healthy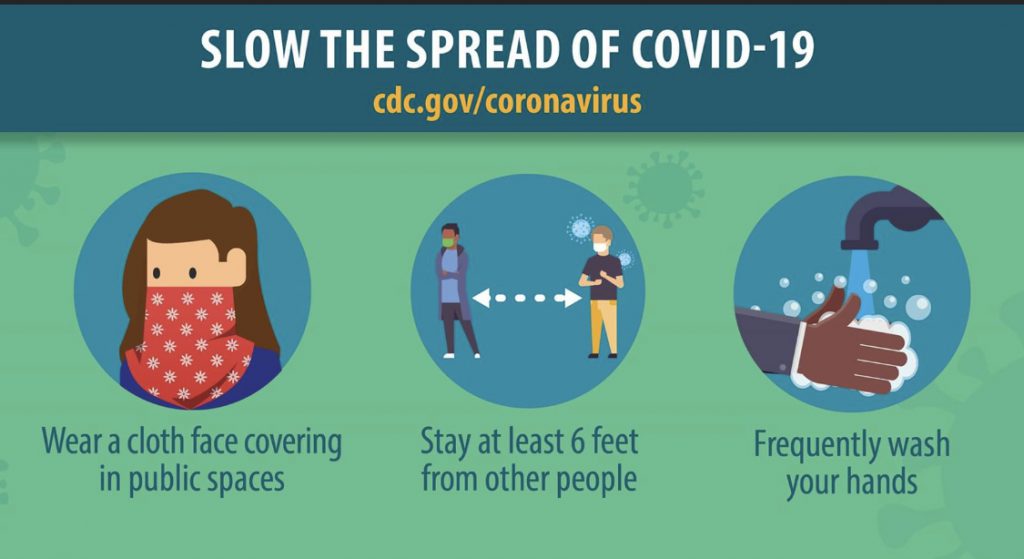 On Friday, October 2nd, the Michigan Supreme Court ruled that Governor Whitmer did not have authority to issue COVID-19 Executive Orders after April 30, 2020 under the Emergency Management Act. The Court also ruled that the Emergency Powers of the Governor Act, an alternative basis for issuing Executive Orders, is unconstitutional.
Four Pointes Center for Successful Aging will continue to comply with its board-approved COVID-19 Preparedness and Response Plan, CDC recommendations and any local health department orders.
Therefore, Four Pointes will continue to require masks for all members and staff, as well as the many other safety measures that have been put into place.
The Court's decision addresses the constitutional authority of Governor Whitmer's Executive Orders. It does not, however, limit the authority of the Four Pointes Board of Directors to approve and implement policy, which the Board has done relative to our safety plans and procedures.
COVID Vaccine Information
Click the box below to go to the Ottawa County Health Department page to sign up for the COVID vaccine. You will be notified via email when you can get your vaccine. 
FOUR POINTES CENTER FOR SUCCESSFUL AGING
Our Mission
To promote the vitality, independence and well-being of older adults in the North Ottawa County community by providing needed services and information, encouraging recreation and lifelong learning and advocating for solutions to issues of aging.
The Four 'Pointes'
Connecting the 'Pointes' for Better Lives
Physical
From Yoga Classes to Ping Pong, Four Pointes offers fun ways to stay active in our wellness center. Our community living program offers such services as personal care , light housekeeping, and bathing to keep you physically well in your home.
Social
Join your peers for a game of cards or take in a meal with friends in our wellness center. Register to receive  reassuring phone calls or a ride to and from a medical appointment from one of our excellent volunteers! Four Pointes offers great ways to stay connected in your community.
Intellectual
Learn new skills like wood carving or join one of our ongoing activities like Einstein U or Memory Writers in the wellness center!  Visit our 'MMAPP' office for objective counseling and education concerning your Medicare insurance coverage.
Spiritual
Stay in touch with your spiritual needs while engaging in an art or yoga class! Trained social workers are here to meet you and your loved ones where you are at to address your individual needs.
What Our Members Say About Four Pointes
Successful Aging Starts Here
Four Pointes is a wonderful organization! The people are super friendly and helpful. I highly recommend getting involved in their activities. They have something for everyone! I especially enjoy the Zumba Gold, Yoga, and Belly Dance classes. Love it!!!
When I retired, I retired to something instead of retiring from something. Retirement has given me the opportunity to do what I want. That is why I was looking forward to this time in my life!!!
Want to learn more?
Tell us how we can help you
We Can't Achieve Success Without Our Partners